Benches, Faux Beams and more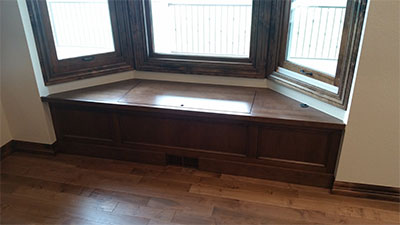 Want a window bench seat with some extra storage?
Based off an inspirational photo found online and part of a larger exterior renovation project.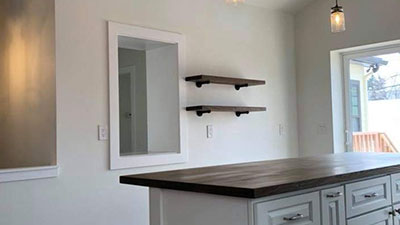 Faux Beams And Floating Shelves
$5000 as shown

Add a rustic or classy look with some faux ceiling beams.
Door and window casing, baseboards and crown molding, wainscoting or applied moldings, ship lap or reclaimed wood accent walls.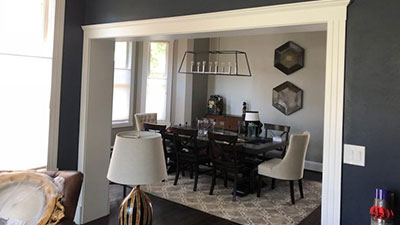 Baseboards, Door & Window Trim
As low as $1250

Freshen up a basic drywall opening, or add some pop to a boring drywalled window opening.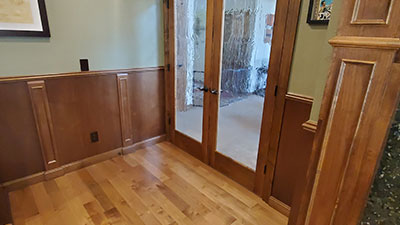 Wainscoting Or Applied Moldings
Starting at $4,500

Add some character to a hallway, bathroom, office, or dining room.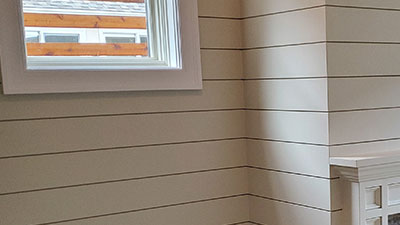 As low as $3000

Shiplap is in right now! Reclaimed rustic wood, beetle kill pine, and clean and simple, are some examples of the look you can get. Add some cubbies and a bench in a mudroom, or add some floating shelves and some art on your living room wall.
Custom built in benches or bookcases, new cabinet installation, assembly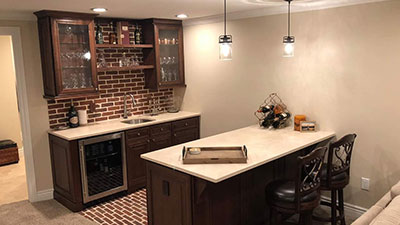 As shown $28,000

Any finished basement isn't complete without a chill bar area.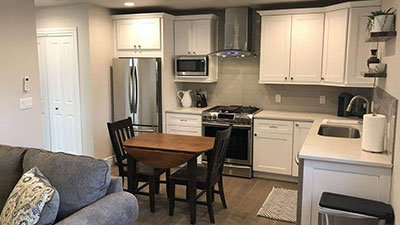 As shown $47k

Looking to increase the sale value, or just want an update? It might be cheaper than you thought.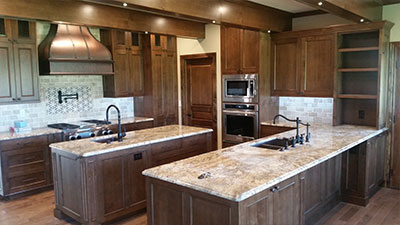 As shown $175k

We collaborated with an interior designer on this one and knocked it out of the park!
Fireplace Surrounds and Mantels
Get creative with a custom design, or find one you like online to replicate!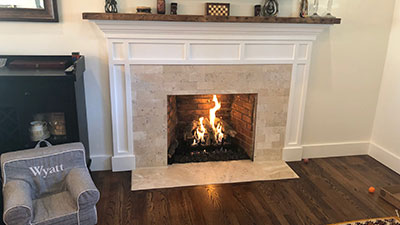 $5,175 as shown

Shaker style with reclaimed wood top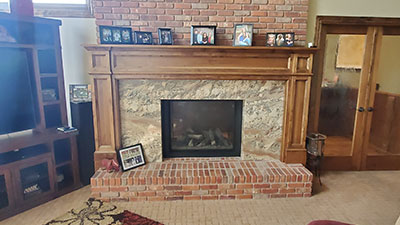 $10,250 as shown

A bold style, select alder wood with a special walnut stain.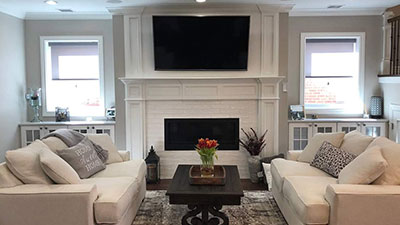 $14,750 as shown

Multiple depths and layers of moldings coupled with a premium trim paint created a high end look in this modern French country style interior.
Contact Us Today and Get a Quote