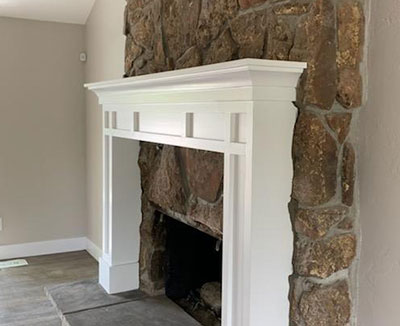 We have over 10 years of structural framing experience, building new homes. As we've refined our skills we prefer the finer detailed carpentry work, but have no problem framing basements, partition walls, or decks.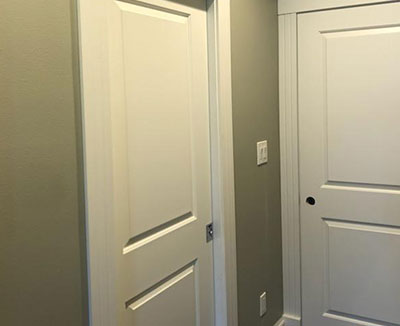 Interior Door Installation
So, you're finishing your basement and need a bunch of doors put in, or you just added one wall and need a door put in. We can help you with that. If you're limited on wall space.
There's builder grade interior trim packages and then there's the master carpentry trim skills that bring back timeless elegance and high class feel to enrich any room in your home.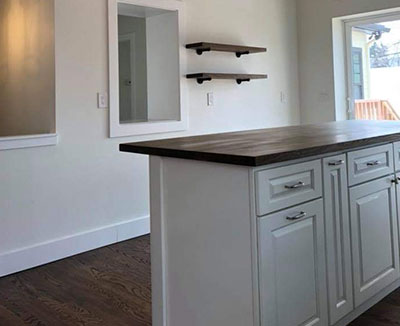 We understand that sometimes you end up loving your countertops, but hate your cabinets. We have found creative ways to swap out your base cabinets without removing your countertops.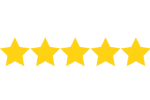 Hiring Jake to help us with our major upstairs reno was the best decision I made throughout the entire project. He did framing, trim, doors, and installed a beautiful oak handrail with newels and iron balusters. His knowledge and expertise were apparent from day one. The quality of his work, his reliability, and the professional advice he gave us were the main reason our project went so well. Acting as our own General Contractor for the first time was a big challenge as homeowners, but Jake helped us avoid making many costly mistakes. I would trust him for any project. In fact, when my husband and I talk about future projects, we always say we want to have Jake do it. I highly recommend JSM Custom Contracting!
He and his team of workers finished the project a few days early and within our budget. We couldn't be more pleased with the quality of their workmanship. Construction is sturdy and well-thought-out, and they paid attention to every detail. On top of that, we were impressed with Jake's professionalism and tendency to go above and beyond. He accommodated any small requests we had with no problem. All of his team were friendly and respectful of our property, and we were impressed with how clean they left the site!
I highly recommend Jake and JSM Custom Contracting. Jake gave us a detailed estimate for framing our basement, had good recommendations on how to tweak the layout and worked hard to meet our schedule. Other contractors have commented on the quality of his work and attention to detail.
Jake was great to work with, showed up on time and did what he said he was going to do. Great experience overall.
Contact Us Today and Get a Quote