Interior Door Installation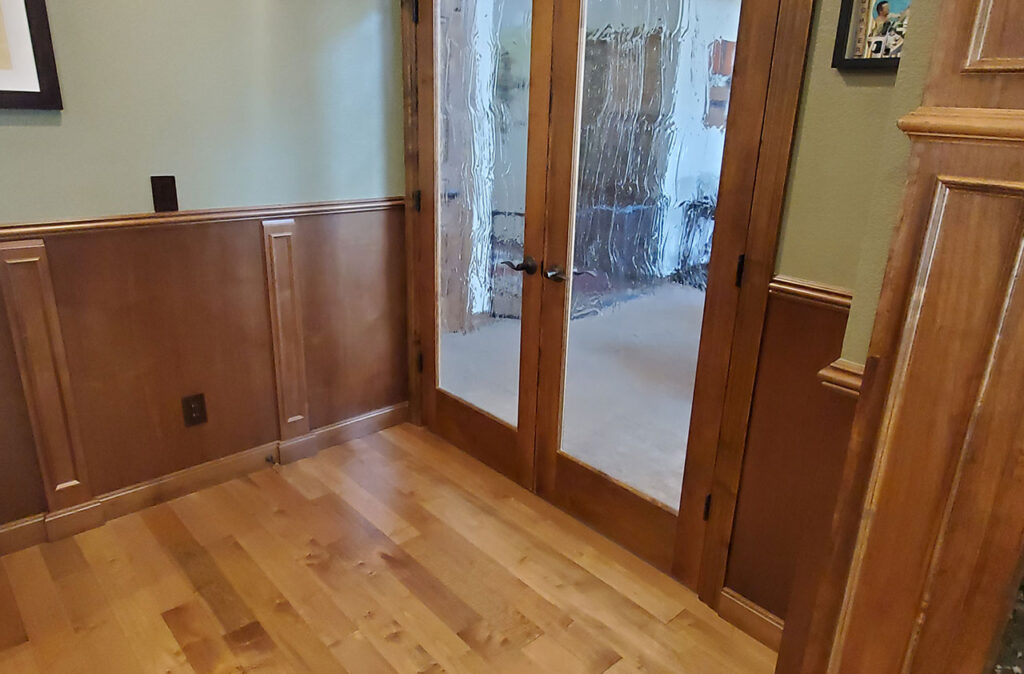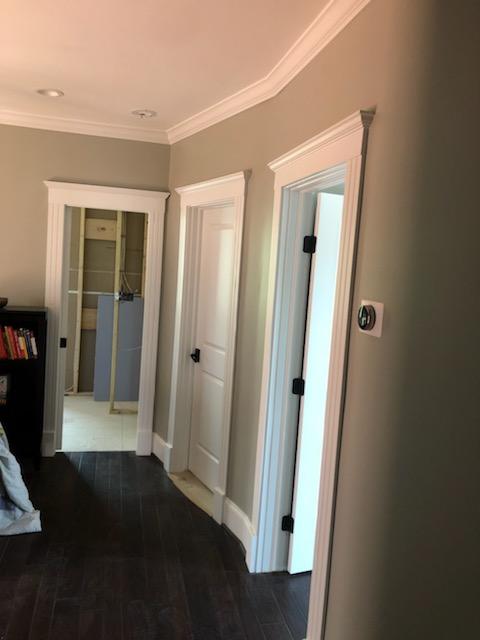 Interior Door Installation Service in Colorado
So, you're finishing your basement and need a bunch of doors put in, or you just added one wall and need a door put in. We can help you with that. If you're limited on wall space, a pocket door is a great way to maximize space and there are even soft close and open options now days. Barn doors are cool features, but don't allow you to place furniture on the wall near them. Bi-fold doors are a great way to maximize an opening to a closet without taking up wall space and they don't protrude into the room as much as double doors do, and you can even get barn door style bi-fold doors now! We know that sometimes it can feel like a big undertaking to replace all the doors in your home and then also have to replace the door trim and paint it, but we've gotten really good over the years at swapping out just the door slabs and leaving the rest alone. If you're looking to get an updated door style without all the hassle of caulking and added trim work, give us a call to see if that option would work for you.
When your doors have just had enough and seem to start sagging and not closing properly, it could be from the home settling and shifting, it could be from so many cycle of winter summer temperature fluctuations and the screws in the hinges just don't hold as tightly as they used to, or maybe you have young kids who like to hang on the knob and swing back and forth, ask us how we know! We can adjust doors that just don't seem to latch anymore or seem to bind when trying to open or close them. Sometimes when going from tile or vinyl flooring to hardwood or carpet, the bottom of the doors need to be trimmed to avoid rubbing and leaving marks in the new floor. On hollow core doors, trimming the bottom of the doors can result in removing the bottom stiffener rib which weakens the bottom and could cause cracking or warping, so gluing a stiffener rib back in place is standard for us. Send us an email to see if we can help fix any door issues you're struggling with.
A Detailed One-To-One Interaction With The Client For Clarity And Fast-Pace Performance
We came up with a remarkable & high-quality finish for the newly installed door. We first consult to evaluate your current doors and decide whether replacements are necessary or just a new installation is enough. We can give you an accurate price after talking about your project. First, you need to select a new door. We're happy to address any inquiries and offer frank suggestions with great options.
Installation And Dismantling Like No Other Company
When your new doors are prepared for installation, we will first carefully remove the old ones. Then, after making any required adjustments, we'll ready the apertures for installing your new door. Last but not least, we'll lock the new doors into place and tidy up the workspace. We believe in giving an exceptional factory finish to your doors. Our doors are carefully primed, painted, and thermally fused with sophisticated coating paint in an infrared oven.
Installations That Are Completed In One Day
Since each door was constructed specifically for its location and coated professionally, installation is simple and quick and involves no messy construction. Our team of experts carefully installs matching doors with the right fitting and alignment, doing the surface inspection and handle/lockset installation.
A Beautiful New House Is Ready To Welcome You
Once you decide to hire us for our interior door installation service in Colorado Springs, CO, the designer door will completely modernize and remodel every area in your house. You will adore the changes doors make to your house by our expert and professional team.
Contact Us Today and Get a Quote