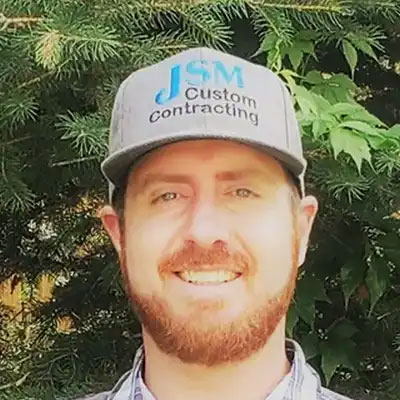 Since I was 4 yrs old, working in the garage with my grandpa making wooden toys, I knew I loved working with my hands and wanted to build cool stuff. Growing up, I designed and helped to build forts, skateboard ramps, treehouses, and other backyard projects with family and friends.
I started framing houses right out of high school and had a blast! As I developed my skills, and after about ten years of rough carpentry, I noticed the finer details of different styles of trim and moldings, so I decided to get into interior remodeling and naturally gravitated towards the carpentry side of it. Several years later, I've found that designing and building custom fireplace surroundS or unique architectural details is my passion. 
I ALSO REALIZED THAT I LIKE TO HELP PEOPLE KEEP FROM FALLING VICTIM TO SHODDY WORKMANSHIP BY OTHERS OR GETTING STUCK TO FIGURE OUT TRADE CONFLICTING AND DESIGN ISSUES DUE TO LACK OF PLANNING OR COMMUNICATION. 
Still, I'm in my element whenever I use power tools and make fresh sawdust.
Owner – Jake San Miguel
Our sales process might be a little different than you're used to, but our past clients seem to like it, and it helps to not only set expectations but also to streamline the process.
Please fill out our get an estimate form or contact us, and we will put you into our customer database. One of our team members will reach out to you to request any additional information we might need and pictures of your existing space, and any inspirational photos you may have. This helps our sales team do their homework before having an over-the-phone consultation with you.
During your phone consultation, we determine your main motivation for completing the project, your desired start, and completion dates, if we are the best fit for you, and the approximate investment for your project. If you are comfortable with everything, we like to ensure everyone involved is on the same page and excited to move forward before moving to the next step.

Then, we determine if you'd like to set up a consultation where we do an onsite visit so you can pick our brains, see some samples, and draw up some design sketches, or if your project calls for a design retainer where we take you to some showrooms so you can see and feel some of the products we use. You can also get a COMPUTER rendering of your design.

Finally, if everyone is on board, we gather signatures on the contract, collect a deposit, and schedule a start date. We also give you some material that helps explain the construction process and anything you might want to prepare before the project begins.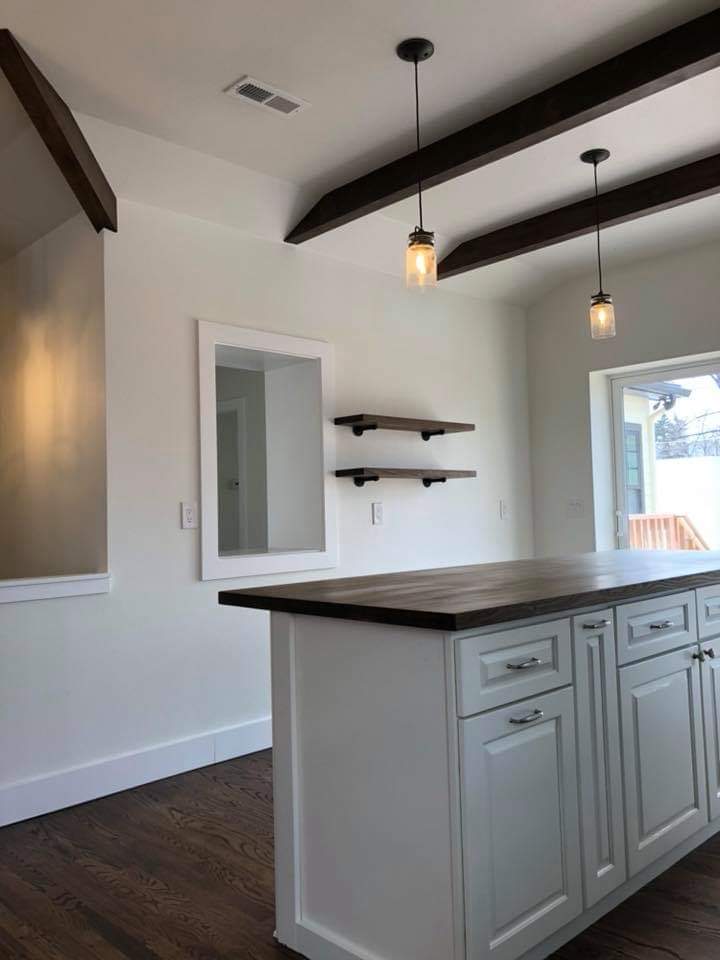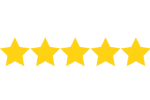 Hiring Jake to help us with our major upstairs reno was the best decision I made throughout the entire project. He did framing, trim, doors, and installed a beautiful oak handrail with newels and iron balusters. His knowledge and expertise were apparent from day one. The quality of his work, his reliability, and the professional advice he gave us were the main reason our project went so well. Acting as our own General Contractor for the first time was a big challenge as homeowners, but Jake helped us avoid making many costly mistakes. I would trust him for any project. In fact, when my husband and I talk about future projects, we always say we want to have Jake do it. I highly recommend JSM Custom Contracting!
He and his team of workers finished the project a few days early and within our budget. We couldn't be more pleased with the quality of their workmanship. Construction is sturdy and well-thought-out, and they paid attention to every detail. On top of that, we were impressed with Jake's professionalism and tendency to go above and beyond. He accommodated any small requests we had with no problem. All of his team were friendly and respectful of our property, and we were impressed with how clean they left the site!
I highly recommend Jake and JSM Custom Contracting. Jake gave us a detailed estimate for framing our basement, had good recommendations on how to tweak the layout and worked hard to meet our schedule. Other contractors have commented on the quality of his work and attention to detail.
Jake was great to work with, showed up on time and did what he said he was going to do. Great experience overall.
Contact Us Today and Get a Quote